The conference will be hosted by the University of Doha for Science and Technology (UDST). Location Link: UDST Google Map
UDST is conveniently located in the midst of the historically colourful vicinity of Doha, Qatar. The venue is minutes drive to main attractions i.e., Souq Waqif, Gold Souq, Museum of Islamic Art, Desert, Parks, World-class Malls, Lusail Marina, Football Stadiums, and authentic cuisines. Doha, Qatar is located on the coast of the Arabian Gulf and is considered a beta-level global city by the Globalization and World Cities Research Network.
Doha accommodates Education City, Hamad Medical City, Doha Sports City, Aspire Zone, Khalifa International Stadium, and the Aspire Dome. The city was host to the first ministerial-level meeting of the Doha Development Round of World Trade Organization negotiations. It was also selected as host city of a number of sporting events, including the 2006 Asian Games, the 2011 Pan Arab Games and 2022 FIFA World Cup.
Qatar brings together old-world hospitality with cosmopolitan sophistication, the chance to enjoy a rich cultural tapestry, new experiences and adventures. https://www.visitqatar.qa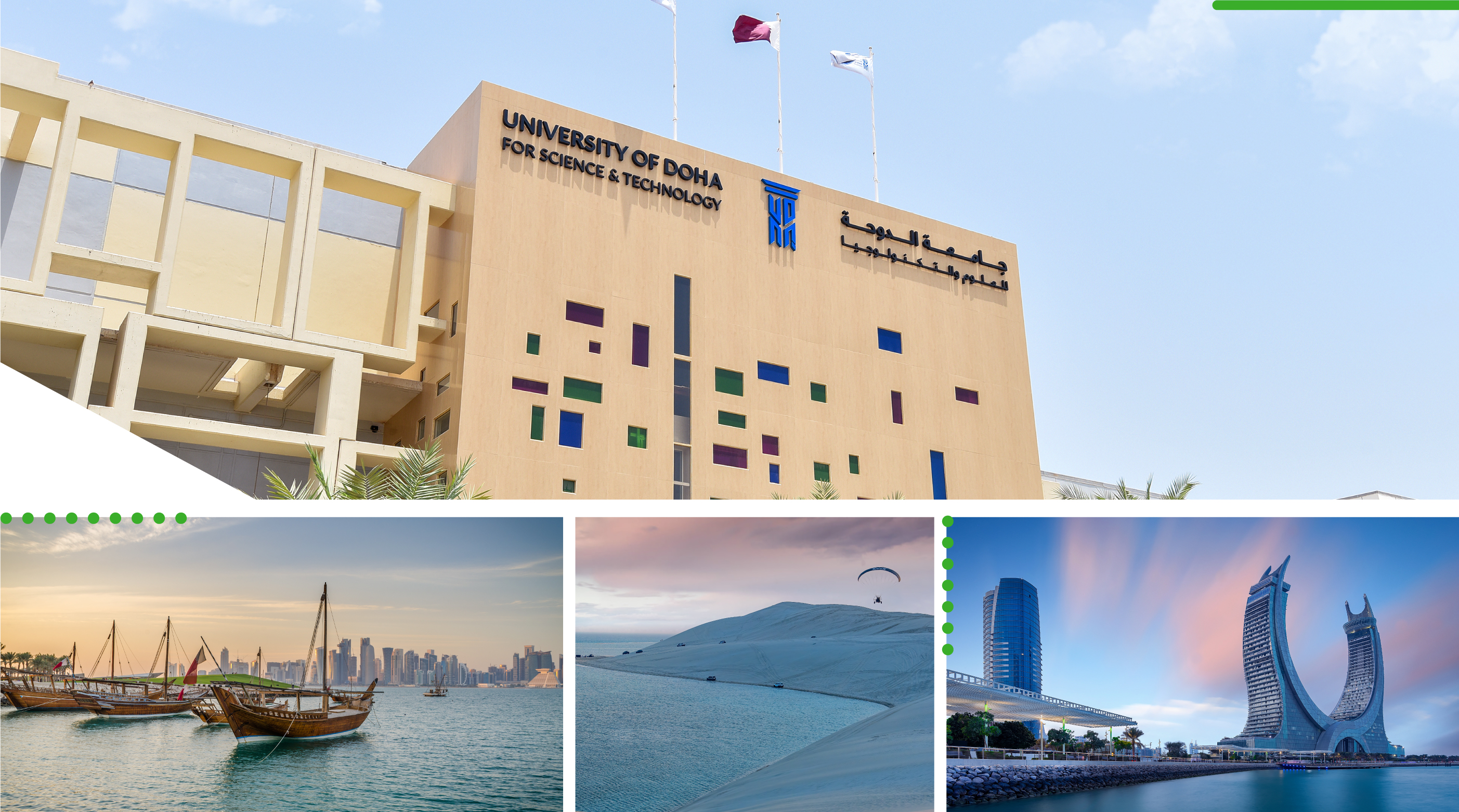 Accommodation
The conference will offer a discount for booking single or double rooms with one of our 6 partner hotels where the star rate varies from 3 to 5 stars with prices from 250 to 800 QAR. The complete details are depicted in the following table about the rate:
Hotel Name

Star Rate
Single Room (QAR)
Double Room (QAR)
Location
Grand Hyatt Doha
5
700
800
West Bay Lagoon
Le Royal Méridien Doha
5
600
650
Lusail
Waldorf Astoria

(price range depends on individual versus UDST direct billing)

5
650-850
750-950
Lusail
The Curve
4
400
500
West Bay
Stay Bridge Suites Doha
4
600
800
Lusail
Premier Inn
3
250
300
Doha Education City
Conference attendees can contact Hotel directly and mention their booking as part of the ITAS conference to receive the discounted rates.
Transport
Metro
The metro system has three lines (Gold, Green and Red) covering 37 stations
Trains run every 3 minutes and staff are available at every station to assist you during your journey
Buy a travel card at stations and then save time by topping up online or on the Qatar Rail app (iOS and Android)
Change lines at Al Bidda (Red and Green) stations and Msheireb (Red, Green and Gold)
All stations have elevators and all train carriages provide space for wheelchair users and pushchairs, as well as guide dog allowances. Check the Qatar Rail website before you travel
Free metrolink buses run useful routes within 2 - 5km of stations
If you're travelling to central Doha, take the metro to one of these stations, which are conveniently located to access the Corniche area.
Taxi, Uber, Careem
Easily recognised by their turquoise-coloured vehicles, Karwa taxis are metered and operate 24/7.
You can pay by cash, bank card or mobile payment
Buy a travel card at stations and then save time by topping up online or on the Qatar Rail app (iOS and Android)
Karwa taxis can be ordered or pre-booked via the Karwa Taxi app (available on iOS and Android), by phoning (+974) 800 8294 toll-free or hailed from the street
Karwa taxis can accommodate people with disabilities and/ or limited mobility. To book, call Mowasalat directly on (+974) 4458 8888, providing as much advance notice as possible
For more information, visit the Mowasalat website.
Uber and Careem are trusted on-demand service providers. Book using their apps, which are available for iOS and Android.
Venue
Please contact ARIED@udst.edu.qa or +974 4495 2333 if you have any questions.